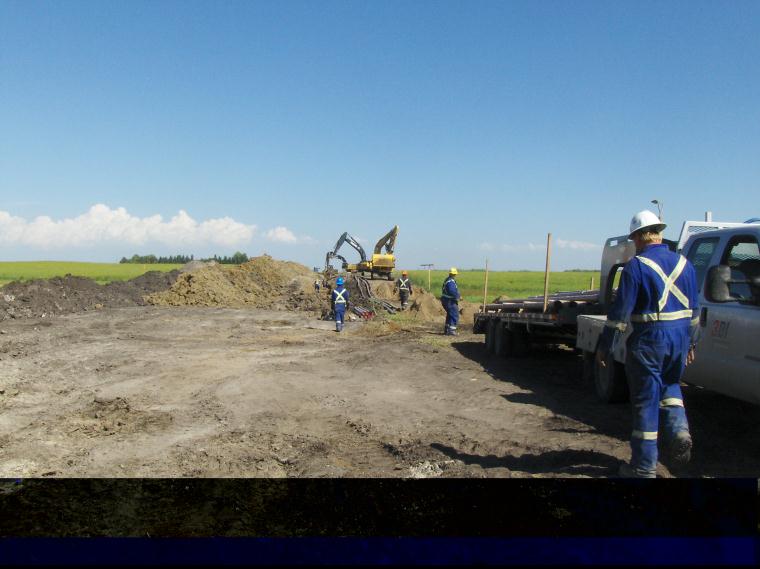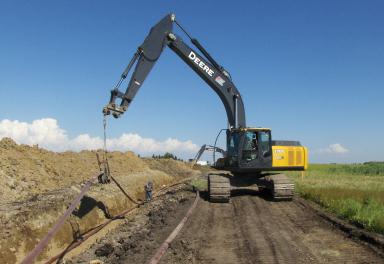 Third Dimension Industries is a Manitoba based heavy construction firm that was founded in 2008 on the belief that we could do things better. Since then, we have become well known for the high quality of our work and the hard work & dedication that our employees bring to the job each and every day.

We offer a complete range of Heavy Construction and Oilfield services to our clients. We have the equipment and skilled & trained employees within the company to take on projects such as:

- Roadbuilding - Oilfield Access Mat Moving & Placement - Trucking of Sand & Gravel - Lowbedding - Excavation & Earthworks - Oilfield Lease Preparation - Reclamation - Spill Cleanup - Flowline Installation & Testing - Pipe Fitting & Thermal Fusing - Containment Cell Construction, Underground Pipeline & Utility Installation - Bridge Construction & Rehabilitation - Seeding - Fencing

Our management team has a combined wealth of experience in excess of 60 years. We have an excellent safety program, Quality Control Program, and we maintain COR certification.